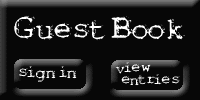 This page was last updated on: 9/21/2014
USAPL Squat Rules

An article to help clarify the standard of squat depth.

Guest Book Rules:

When making a posting, you must enter your name and e-mail address for the entry to stay on the site.

We appreciate all questions, comments and even complaints, but any postings without name and e-mail will be removed.

9/15/2014 - ATTENTION!!!!  The KZoo Klassic meet has changed locations.  The meet will be held at Strength Beyond Gym, 5660 Gull Rd., Kalamazoo, MI.   Any questions, please text/call Wil Cowen the meet director: 269-808-5339.  Sorry for the sudden change. Also, the State entry form is updated and entries are already coming in.  

6/23/2014 -  Here is the latest from this past weekend NGB meeting.  Starting in 2015, all local, state, and national meets will follow the international (IPF) weight classes.  Those classes are women(lb): 94, 103, 114, 125, 138, 158, 185, SHW and the men (lb): 116, 130, 145, 163, 182, 205, 231, 264, SHW.  We will decide how to handle the state records accordingly.  

9/8/2014 - The State Meet is coming up quickly and the entry form is ready to be downloaded!!! The KZoo Klassic is before the State Meet, which is only 3 WEEKS AWAY!!!!  Hope to see many people on the West side of the state ready to compete.  Any questions please contact me, Miguel Ruelan, via FB, text, or email: 810-701-1876, DrMRuelan@comcast.net.