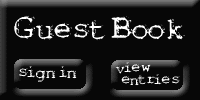 This page was last updated on: 8/18/2014
USAPL Squat Rules

An article to help clarify the standard of squat depth.

Guest Book Rules:

When making a posting, you must enter your name and e-mail address for the entry to stay on the site.

We appreciate all questions, comments and even complaints, but any postings without name and e-mail will be removed.

7/21/2014 - Smitty's Ironworks Meet is set to go in just a couple more weeks, with over 50 lifters ready to do battle with the barbell!!! The KZoo Klassic date is September 27, 2014, get your entries in!!  All proceeds for this meet will be going to Relentless Detroit, a charitable organization for children. Then the Sate Championships will be Nov 1st, the last meet to break or set a Michigan State Record in these weight classes, as we move to new weight classes in 2015!!   

6/23/2014 -  Here is the latest from this past weekend NGB meeting.  Starting in 2015, all local, state, and national meets will follow the international (IPF) weight classes.  Those classes are women(lb): 94, 103, 114, 125, 138, 158, 185, SHW and the men (lb): 116, 130, 145, 163, 182, 205, 231, 264, SHW.  We will decide how to handle the state records accordingly.  

7/8/2014 - The Smitty's Ironworks Meet is ONLY 4 weeks away, make sure you have your entries post marked no later July 16th!!!  There are two meets left in Michigan this year with the current weight classes, the KZoo Klassic in Sept. and the Michigan State Championships set for Nov 1st.  After these meets we will "Freeze" these records.  So plan your workout programs accordingly for the meets coming up, if you want to be permanently in the record books.  Questions please email me at DrMRuelan@comcast.net.