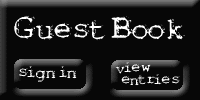 This page was last updated on: 9/29/2014
USAPL Squat Rules

An article to help clarify the standard of squat depth.

Guest Book Rules:

When making a posting, you must enter your name and e-mail address for the entry to stay on the site.

We appreciate all questions, comments and even complaints, but any postings without name and e-mail will be removed.

9/29/2014 -  The KZoo Klassic meet was a BLAST!! Many out-of-state lifters showed up and really mixed it up!!! Big thanks to Wil Cowen for putting on the meet. The State Meet is here, and the last meet to set any state records in these weight classes.  We will freeze them at the end of the year. There was a glitch in the system from updating records after Smitty's Meet, but that will get corrected before the state meet.  We already have 20+ entries in for the State Meet, please get yours in soon, cause we might cap the number this year. 

6/23/2014 -  Here is the latest from this past weekend NGB meeting.  Starting in 2015, all local, state, and national meets will follow the international (IPF) weight classes.  Those classes are women(lb): 94, 103, 114, 125, 138, 158, 185, SHW and the men (lb): 116, 130, 145, 163, 182, 205, 231, 264, SHW.  We will decide how to handle the state records accordingly.  

9/26/2014 - The results from Smitty's Ironworks Meet are posted and State records are updated. Any questions please email me: DrMRuelan@comcast.net.  There should be 3 flights for the KZoo Klassic Meet, all profits and donations raised from the meet are going towards "Relentless Detroit" a charitable powerlifting fundraiser.  You can search up info on FB about it. Good luck to all the lifters at the Kzoo Klassic!!! 

REMEMBER: After this meet, there is only the State Meet left to break and solidify any MI State Records as we will freeze them. Next year we start the new weight classes. Some records will carry over if they fall into that weigh class.