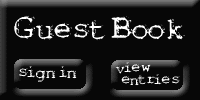 This page was last updated on: 10/27/2014
USAPL Squat Rules

An article to help clarify the standard of squat depth.

Guest Book Rules:

When making a posting, you must enter your name and e-mail address for the entry to stay on the site.

We appreciate all questions, comments and even complaints, but any postings without name and e-mail will be removed.

10/22/2014 -  The State Championship is right around the corner and the last meet of the year for all the current weight classes. All records have been updated from Smitty's and Kzoo meets. Please check all records and email me, if you see any concerns.  We will freeze all the records at the end of the year. We have many entries for the State Meet and were expecting to limit it, but due to a typo on the form, we will be having quite a big State Meet for 2014!!!  There will be meet t-shirts for sale at the meet while supplies last.   See everyone at Flint Barbell Club!!! 

6/23/2014 -  Here is the latest from this past weekend NGB meeting.  Starting in 2015, all local, state, and national meets will follow the international (IPF) weight classes.  Those classes are women(lb): 94, 103, 114, 125, 138, 158, 185, SHW and the men (lb): 116, 130, 145, 163, 182, 205, 231, 264, SHW.  We will decide how to handle the state records accordingly.  

10/27/2014 - Please add yourself to the FB page for 2014 Michigan State Meet.  I will update both website and FB page whttps://www.facebook.com/events/1479771108972051/ If you need to purchase a new USAPL membership card, please wait to do it at the meet (Nov 1st) with a check/cash, so that the membership will be good til the end of 2015. All cards purchased before that will only be good til the end of this year. There will be a small entrance fee for spectators at the meet. Any questions please email me: DrMRuelan@comcast.net.