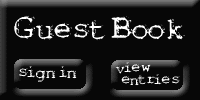 This page was last updated on: 11/19/2014
USAPL Squat Rules

An article to help clarify the standard of squat depth.

Guest Book Rules:

When making a posting, you must enter your name and e-mail address for the entry to stay on the site.

We appreciate all questions, comments and even complaints, but any postings without name and e-mail will be removed.

11/5/2014 -  The State Championship Meet went off as efficiently as could be expected with almost 90 lifters.  Thanks to all the volunteers, it could not have run as smooth as it did without you!!! I am working on next year's schedule and will update it soon. I have come up with a certificate for those that are interested, that you can get for your State records.  I will try and post a pic of it!!!  

6/23/2014 -  Here is the latest from this past weekend NGB meeting.  Starting in 2015, all local, state, and national meets will follow the international (IPF) weight classes.  Those classes are women(lb): 94, 103, 114, 125, 138, 158, 185, SHW and the men (lb): 116, 130, 145, 163, 182, 205, 231, 264, SHW.  We will decide how to handle the state records accordingly.  

11/19/2014 - Join us on Facebook on Michigan USAPL page, we will update in both places about upcoming meets and news for Michigan Powerlifting.   The tentative date for the "no frills" meet will be February 28th at FBC.  There is a new meet added this year that will be held March 21st at the ABBRx Natural and Fit Day in Midland, MI at the Bullock Creek HS. Keep an eye out for entries to both meets.  The State Meet results should be posted soon and the records will be updated, you should be able to find results on powerliftingwatch.com as well.  Any questions please email me: DrMRuelan@comcast.net.